The Slechtst Denkbare App ("World's Worst App") is a web app for getting random improv comedy prompts for the quick-fire improv game "World's Worst". It is easily accessible on slechtstdenkbare.be.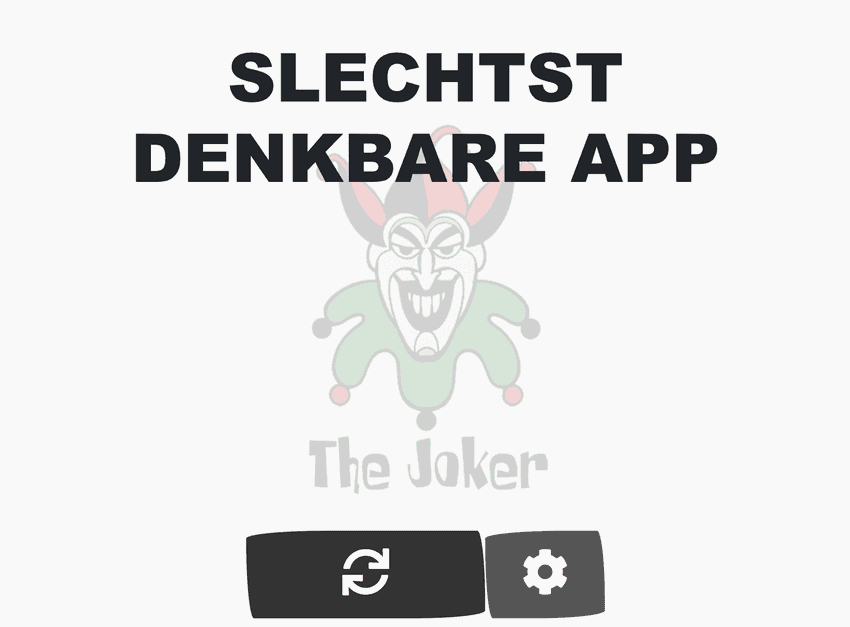 Quick-fire Comedy Game
This web app is used to create suggestions for mini-scenes to improv comedians. For example, it might suggest "Worst possible addition to the 10 Commandments". Using this suggestion, the performers can step on stage and improvise a scene depicting something that would make a humorous eleventh commandment. This game is also known as "Scenes from a Hat" from the popular televised improv show Whose Line Is It Anyway?.
These scenes tend to only last about a couple of the second and are played in quick succession. Because of its high density of jokes, this game is often played as a big finale to an improv comedy show.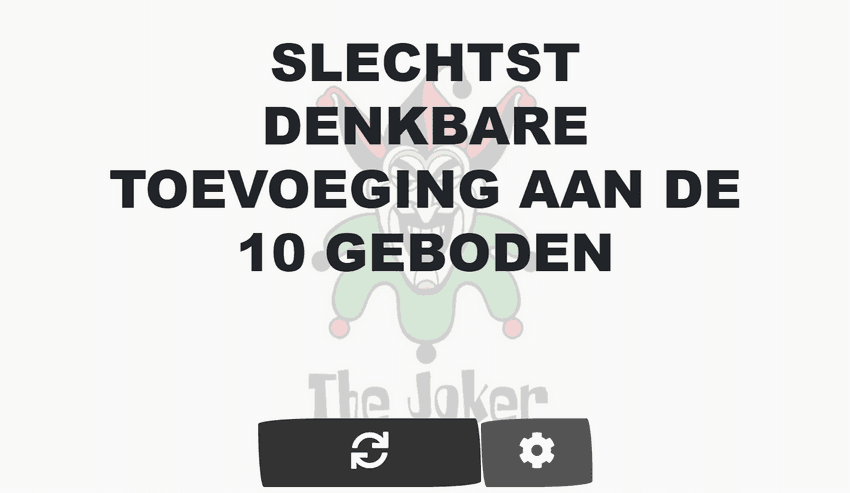 History
Jeroen Baert initially developed the website to get good suggestions for his improv comedy shows at comedy café The Joker. He kindly invited me to help improve the interface of the website and make it more mobile-friendly. Given that we use this app frequently in our student improv troupe Preparee, I gladly helped by converting the site into a responsive web app, with easily tweakable settings and improved state-keeping between sessions. Nowadays, the app is used by many Dutch-speaking improv theater troupes in many different improv shows, such as in front of a crowd of thousands of people on the Sound of Science festival.